Career opportunities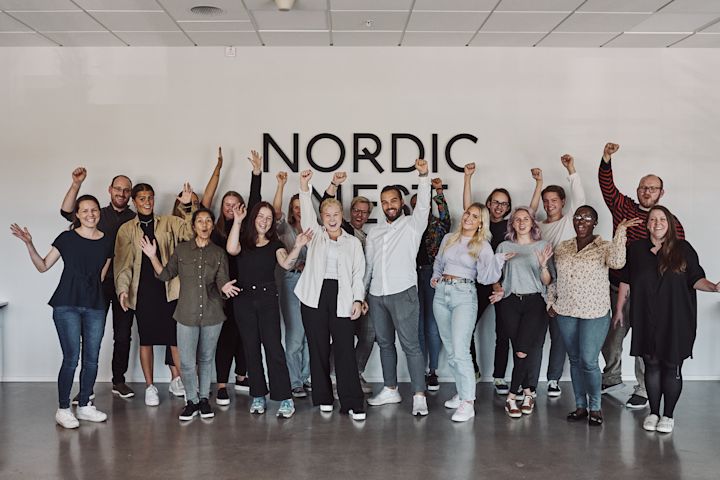 Welcome home!
Nordic Nest is on a journey to become the most loved destination within Scandinavian design and lifestyle.

Right now, we are creating the world's best customer experience, building the world's most motivated team, and aiming to run the world's most profitable retail establishment – sounds exciting, doesn't it?!
Our passion for home décor and design are guiding us in the right direction, with our core values rooted deep in our team as the compass in our every day accomplishments - where engagement and teamwork are the most essential parts of our company culture.
Do you want to join our team? We are always interested in connecting with ambitious and talented people! Please visit our Swedish career site to view our job openings.
There you can also find our contact information if you don't find a suitable job opening for you right now.
Meet Pearl Safari – Intern at Nordic Nest.
Upon commencing my junior year in Sydney, I was interested in an internship that would better my experience in my field of study – International Business. I chose Nordic Nest since it matched my career goals. I'm keen in working for an organization that undertakes global operational activities. Having spent 15 weeks here, I have worked with people of different nationalities in a vibrant work setting. 

I was taken under the wing of my mentor, Annika with whom I closely worked with on the English site. I was mostly impressed with the amount of responsibility given to me within a short period. At the company, I was encouraged and supported to develop my own Marketing events. Observing what professionals do helped in gaining new insights about the field. During this journey, I also had a chance to develop my analytical and interpersonal skills. 

The internship was not only professional but also a human experience. The hierarchy was very flat, something I experienced for the first time. I would always look forward to the fika and lunch breaks with my colleagues. From time to time, we had after-work activities such as dinners and barbeques, which were always filled with laughter. 
I have nothing but praise for all my colleagues, who helped shape this fantastic experience here. The internship was relevant to my studies and has been nothing short of a practical and enriching process. It is something that will be very useful in my future career – which will hopefully continue in Sweden once I graduate.